Some of the companies that already trust us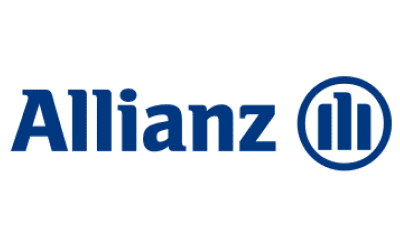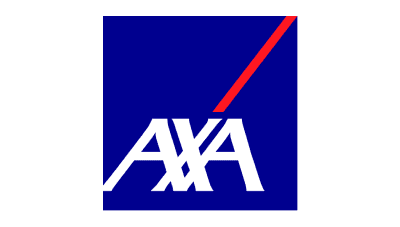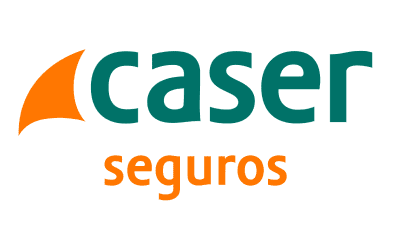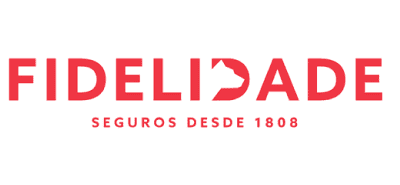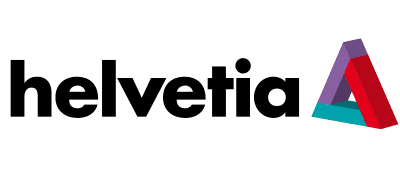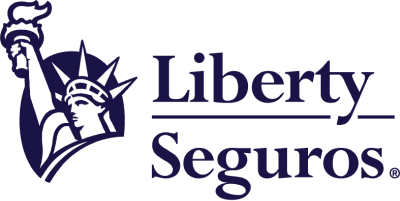 Advantages for insurers
The collaborative platform for insurers
increases efficiency and saves time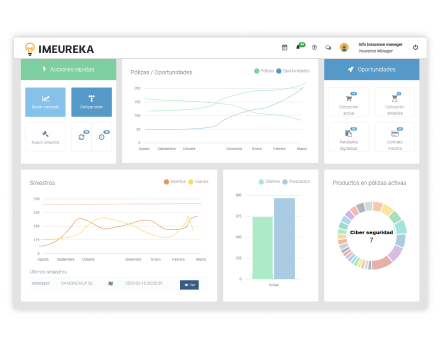 Efficiency
Save time and effort throughout the underwriting process. All the information you need to quote is structured and at your fingertips.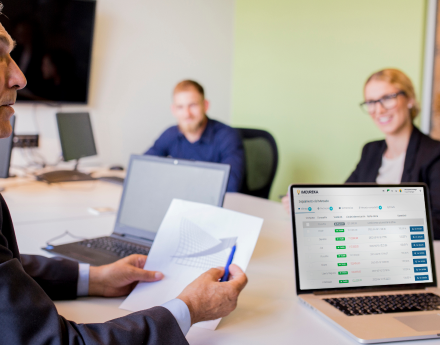 Hybrid Model
Our technology automates mechanical processes that do not add value, without replacing people, maintaining the traditional human factor in the broker-subscriber relationship.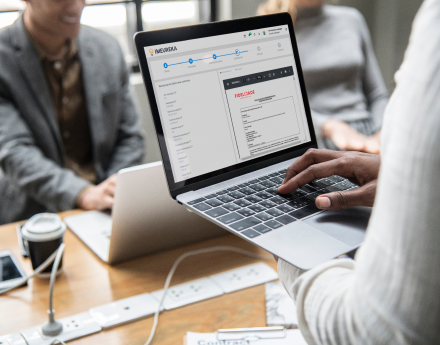 Lower CAC
The cost of acquiring a client is minimised with IMeureka, throughout the business acquisition and quotation process, increasing the profitability of the insurance company.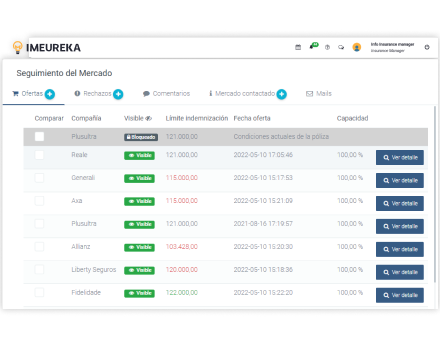 Marketplace
Access the business that hundreds of runners have shared in the marketplace, search and quote what interests you the most.
FAQ
FREQUENTLY ASKED QUESTIONS
Any insurance solution (insurance company, MGA, insurtechs...) is interesting for the IMeureka marketplace. Our team of experts will be in charge of assessing the incorporation of each new market in the marketplace. Our objective is to offer brokers the largest national and international insurance offer, which allows them to obtain the best offers to win clients.
The cost of customer acquisition is reduced to a minimum, since the company will be able to filter and select those risks that truly interest it, increasing the conversion ratio. The platform allows each subscriber to track their quotes based on the information shared by their broker.
At IMeureka you can negotiate any type of risk, regardless of the branch or type of client. Some examples could be: Material Damage, RC, D&O, Cyber, Surety, Collective Accidents, Credit...
IMeureka's tools allow for a more efficient and effective claims management, which can improve the quality of the service offered to customers and reduce response time in the event of a claim.
Contact
Leave us a message
Address
Paseo de la Castellana 200,
28046 Madrid
Open Hours
Monday - Friday
9:00 - 17:00